The Camp-X Book Store
by: LPH
Lynn Philip Hodgson


What people are saying about

"Inside Camp X"!

REVIEWS

Editorial Reviews
"Inside Camp-X cuts through the mystery, intrigue and takes on a fascinating journey behind the sentries and barbed wire and into the hearts and minds of ordinary men and women who, like so many at this critical point in history, answered the call to serve their country in time of need." -- Norm Killian - Director, Camp-X Historical Society
"It's just so professional and well done overall; a landmark documentary. No one else can do the topic any greater justice now and so well documented, graphically; an outstanding achievement!" -- Alan Longfield - President, Camp-X Historical Society

** The following are just a few of the many positive reviews that we have received over the years.

Customer Reviews
(4.8 out of 5 stars)
"detailed and colourful accounting"
By Mike Filey on December 1, 1999
"On the subject of books, permit me to suggest a newly-released title that will make great reading for you or for those Canadian history buffs on your gift list. "Inside Camp-X' , by Lynn Philip Hodgson, recounts the fascinating story behind the top-secret training school for spies established in 1941 by William (A Man Called Intrepid" Stephenson, smack on the border between the then rural communities of Whitby and Oshawa.
Until now, only a small cairn and plaque have reminded us of the important role played by Camp-X and its "students" in the successful outcome of the war. Now, thanks to Hodgson's detailed and colourful accounting, the story can be better understood and appreciated."

Mike Filey - The Way We Were The Sunday Sun (Toronto)
………………………………………………………………………………………………
By Edward Sywner on November 21, 1999
The true lover of history can understand the maddening frustration of knowing something compelling existed once so very close nearby, but with the passage of time is now so far, far away, never to be touched or seen again. So it is with this saga of the mysterious Camp X. The author ably goes beyond the mere reference to "...a man called Intrepid", and adds flesh and bones, and breathes life into the ghosts of a secret establishment that is credited with shortening the war in Europe by some six months. To anyone even remotely interested in the secret machinations of warfare, this is must reading. Purveyors of agent 007 need look no further than this compelling book to see the real stuff of "...quiet warfare"---how it was developed, how it was trained, and how it was executed, in all its unheralded successes, and equally muted failures...
………………………………………………………………………………………………
Excellent Reading: Highly Informative
By "frances1005" on January 14, 2002
From the moment I started reading this book I couldn't put it down until it was finished. This has to be one of the most incredible covert operations of WW2. From Sir William Stephenson's start-up operations to the closing at the end of the war, it takes the reader through the intense training, discipline, and secretive world of intelligence. And all this took place right in the Whitby/Oshawa area. Until I read this book I was totally unaware of how intriguing and historical this area was. Thank you for a well written, well researched and highly informative book.
Frances Whelan
………………………………………………………………………………………………
"What else haven't they told us?"
By A Customer on January 28, 2000
"'Inside Camp-X', mystery, intrigue, and secrets are all unfolded in the book in a way that will surely captivate even the most slothful of readers."
"The book demonstrates how even without a lot of primary documents available, a story can still be reconstructed accurately and made ready to inform generations yet to come. Little having been actually written on Camp-X, the author has successfully prevented the story from being effectively truncated from our history forever."
Publishers, Family History News, Oshawa, Ontario
………………………………………………………………………………………………
absolutely fascinating
By A Customer on November 10, 1999
Absolutely fascinating! Lynn Hodgson did a great job in preserving some great history of World War II all of Canada should be very proud of him. The book makes you feel like a member of the camp x team. I look forward to Lynn's next book.
………………………………………………………………………………………………
Inside Camp X
By Elliott H. Gray on April 30, 2008
Inside Camp-X - As a young boy who moved to Canada in the late 60s, I actually snuck into Camp-X before it was turned over to the Fire department for controlled burns, what a historical tragedy! I had no idea of the significance of this historical site until reading Inside Camp-X! This is a fascinating book about the little know realm of Secret Agents. To think that Ian Fleming trained there which led to one of the most incredible movie series of all time, James Bond, is incredible history for Canada! In fact, I was so enthralled with the character of James Bond; I named my son after the greatest actor to play the roll! And now Sean is serving in Afghanistan with US Army Intelligence - - go figure! There is so much more to Camp-X than most people know! Alumni went on to become directors of the FBI, and one of its alumni went on to be one of the founders of the Green Berets! Anyone with an interest in Intelligence, espionage, and elite military operations must read this book, it all started here! All of Lynn's books are wonderful reading and I highly recommend them!
………………………………………………………………………………………………
Great Canadian Contribution to WW 2
By David G. Attridge on November 21, 2001
I thoroughly enjoyed Inside Camp X. We've all heard how effective the Canadian troops were; how so many sacrificed their lives. We knew that William Stephenson, Intrepid, was from Winnipeg. What we didn't know was how the Intelligence service of the Allied Forces was so effectively served and championed by Canada. Over the past few decades the Canadian Forces have been decimated by political indecisiveness. The events of September 11 and this book serve as a reminder of the need for a strong effective military and intelligence service. Great work Lynn.


For more information on how you can get your own copy,
please check out our Book Store

You can also e-mail Lynn

or call:

(289) 828-5529

See other books by Lynn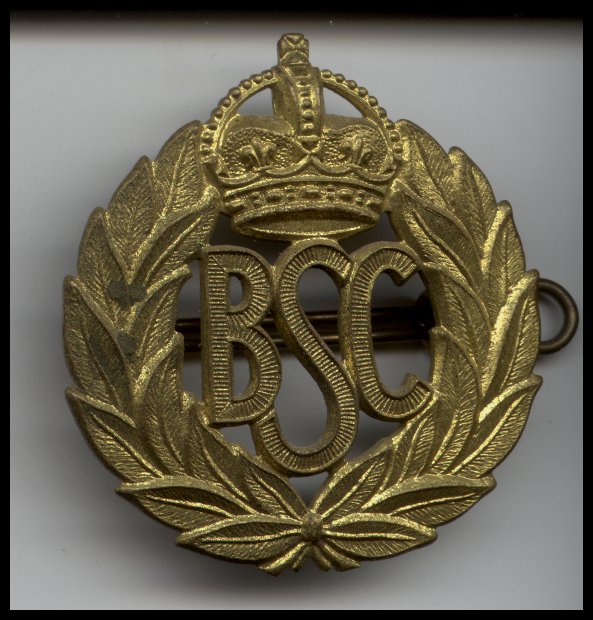 The British Security Co-ordination badge

Click on the badge to return to The Camp-X Store