Camp-X Official Site



(Dedicated to maintaining Canada's history and heritage, forever.)

As Canadians, we need to support our military and the budget that goes with them;
especially JTF2 who keep us safe every day from terrorists who want to permanently change our way of life.
Please support JTF2
NEW!!
Come and see the new Camp-X Collection at our Whitby, Ontario location!
Click here for more details.

Congratulations to the American Special Ops agents who successfully assassinated Osama bin Laden
LWF 911
WE shall never FORGET!



Canada's on-line World WAR II intelligence, history site, and a teachers' and students' resource for Camp-X
In Canada, on the shores of Lake Ontario
Lynn Philip Hodgson has dedicated half of his life to uncovering the most detailed secrets of Camp-X. He has helped hundreds of people learn of the rich history of their fathers/mothers and grandfathers/ grandmothers. He would like to thank the hundreds of people who have come forward and told their stories, and donated documents, artifacts and hundreds of pictures to the Camp-X Museum. The following information was compiled from over 40 hours of taped interviews with hundreds of people who walked through the gates of Camp-X; from Sir William Stephenson (Intrepid) down to the first guard to step foot in Camp-X on December 6th, 1941.
All content, logos and pictures are the property of Lynn Philip Hodgson and cannot be published without written consent.
Copyright © 1999
LWF911

E-mail - click on Study Web logo above
Camp-X

Camp-X * Free Walking Tours 2014 *




Visit the Camp-X book store!

"Inside Camp-X"
"Dispatches from Camp-X"

"The Blake Grey Series"
(The exciting trilogy of Camp-X Secret Agent Blake Grey)

"Camp-X The Final Battle"
"Silver Dagger"

All books only available in e-Book format
Click on the "eBooks" below to order your 'digital' copy today.

(At this time, we are not selling physical copies of any books)

For more information, please e-mail me:


or call

(289) 828-5529



Table of Contents


(simply click on the underlined subject that you would like to read)




The brilliant David White operates the 'Rockex Cipher Machine'

 which was invented by Pat Bayly and operated by David White

and Bill Hardcastle between Bletchley Park and Camp-X



NEW!!

Come and see the collection at our NEW location!






Click on photo above
The Lynn Philip Hodgson Camp-X Collection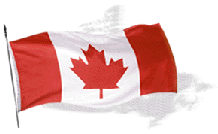 9/11