The Staff of Camp-X (1943-1944)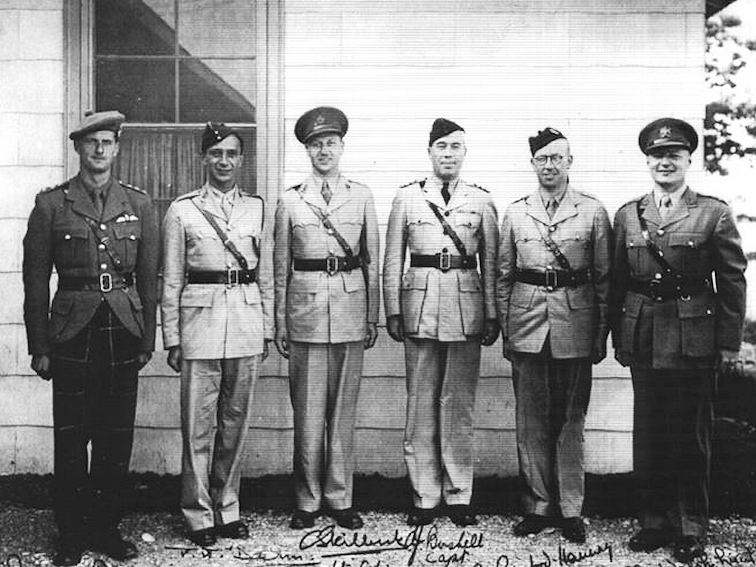 Capt. Pelham Burn, Major Dehn, Lieut.-Col. Skilbeck, Capt. Bushell, Capt. Rainsford-Hainey, Lieut. Walsh

Paul Dehn, second from left, wrote the screen play for, 'The Planet of the Apes' and the sequels thereafter. He also wrote the screen play to 'Goldfinger' (James Bond) by Ian Fleming in 1964. He won an Academy Award for Best Motion picture Story, 'Seven Days to Noon' in 1951, and produced, 'Murder on The Orient Express'. The list goes on. He also did the screen play for 'The Taming of the Shrew'.

Quote from a letter sent to friends in Oshawa:


"Gramma was always a very motherly person anyway. She even mothered me, when I was 3,000 miles away from home for a year in Oshawa! Who else was specially kind apart from family? Doc Millman and his wife, and Sam McLaughlin of General Motors."

Ian Fleming met Paul Dehn at Camp-X. This lead to a long and lasting friendship.